Bio
Blake Zweig's musical career began in 1998, when he formed Sleeping for Sunrise with Jay Ranz and Jim Konczyk, during his time at Illinois State University. SFS enjoyed their 5-year run, playing shows with bands like Braid, Promise Ring, American Football, and other memorable indie-emo rock bands of that era.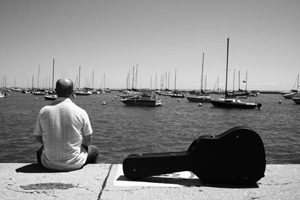 His first solo album, Other People Make Me Do This, was released in 2001. Other People Make Me Do This consisted of Blake and his guitar with minor accompaniment from Mike Kinsella on a few tracks. Later in 2001, after moving to Flagstaff, AZ, Blake met drummer Robert Martin while playing an open-mic. Robert, who was in the audience, walked up to Blake, and said, 'I've been waiting for you for a year." The two instantly connected and wrote several great songs, played them out around Flagstaff, and set them aside for later use. These songs would eventually end up on recordings and set lists for Blake's future bands Small Town and Stacked Animals.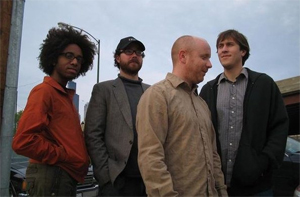 In 2007, Blake brought his somber, melancholy, song-writing style back to Chicago, where he and three other Chicago musicians (Shane Mason, Kyle Grote, and Seth Woods) formed Small Town. In 2007, Small Town released the album It's Not Here, which combined Blake's finger-picking, acoustic sound with drums, bass, and cello. Their song 'Daisy" was highlighted on Chicago radio WXRT's Local Anesthetic show with Richard Milne.
Small Town broke up when cellist, Seth Woods moved to New York City in 2007, where he earned a spot on a Canadian tour with Peter Gabriel. Though Woods went on to accompany Sting, Bruce Springsteen, Mary J, and Lady Gaga, he continues to join Blake on recordings and play shows whenever he has time to visit Chicago.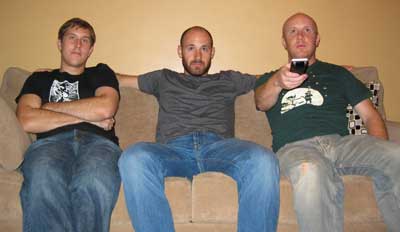 In 2010, Robert Martin (from back in Flagstaff) moved to Milwaukee. Overcoming the Chicago-to-Milwaukee commute, Blake and Robert reunited, bringing in Small Town bassist Kyle Grote to form Stacked Animals. Stacked Animals performed Blake's signature melancholy melodies within a driving and jovial rock aesthetic. After an exciting year of shows and songwriting, Robert cut the band's tenure short when he moved to Minneapolis. Stacked Animals was over.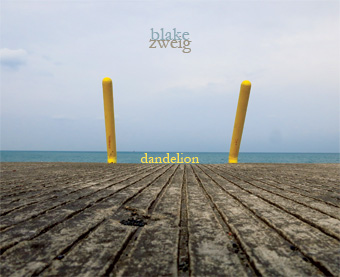 Currently, Blake is back to his old self again. His brand new album, Dandelion, features the acoustic, somber sound he's been writing for over 15 years. This latest album calls on the good friends and musicians he's worked with over the years: both Robert Martin and Seth Woods play on tracks. Dandelion was recorded and produced by Blake's good friend and talented musician, Steve Zydek. To some degree, Dandelion is a retrospective on the last 10 years of Blake's songwriting, travels, friendships, relationships, and his return home to Chicago.
Blake will be out there playing shows again. His solo shows will often include some of the good friends he's met and played with over the years, friends like Mike Kinsella, Seth Woods, Kyle Grote, and others. He is always working on new projects, meeting new musicians, planning summer tours, and keeping things interesting.
He hopes to see you soon!
October 2012